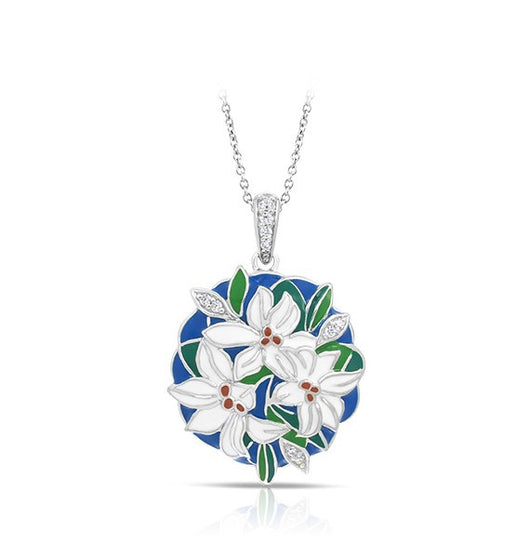 TIGER LILY BLUE PENDANT
02-02-15-1-03-03
Regular price $185.00 Sale
Inspired by the works of Alphonse Mucha, Belle Étoile's Tiger Lily Collection instills confidence and elegance with bright and colorful flora. Hand-painted yellow and pink Italian enamel tiger lilies, arranged in a vibrant bouquet, symbolize prosperity and love. Be inspired with the Tiger Lily Collection.
Blue: Hand-painted blue, green, and white Italian enamel with white stones set into rhodium-plated, nickel allergy-free, 925 sterling silver.
*Chain sold separately.